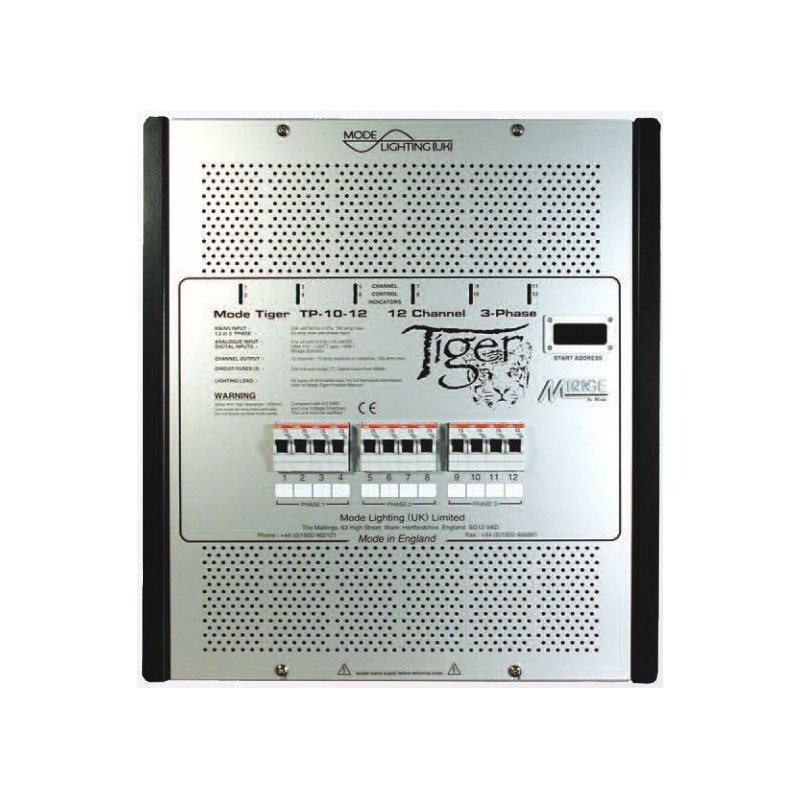  
Mode TP-03-12-TE-RCBO Tiger Dimmer Pack Trailing Edge 12 Channel x 3 Amps Dimmable Power Unit with RCBOs
Mode TP-03-12-TE-RCBO Tiger Dimmer Pack Trailing Edge Dimmable Power Unit with RCBO's (12 Channels of 3 Amps, Inductive 3 Amps)
- 12 x 3A Trailing Edge Dimmable Power Unit with RCBO's for individual Circuit Protection
- THREE PHASE or Single Phase Power Supply.
- DIN RAIL Mounted Wiring Terminals.
- Superb Minimum Load Dimming Capabilities for use with LED's
Mode TP-03-12-TE-RCBO Tiger Dimmer Pack Trailing Edge Dimmable Power Unit with RCBO's (12 Channels of 3 Amps, Inductive 3 Amps)
Tiger Power Units offer simple scene setting lighting control in a standard, compact, quick to install, contractor friendly package which can be configured and programmed onsite by the installer or end user without the need for specialist programming tools or training. Available in four different circuit and power configurations, units can be linked together creating flexible lighting controls for restaurants, bars, spas, boardrooms, theatres and offices.
- Superb Minimum Load Dimming Capabilities for use with LED's
- 12 x 3A Trailing Edge Dimmable Power Unit with RCBO's for individual Circuit Protection
- THREE PHASE or Single Phase Power Supply.
- DIN RAIL Mounted Wiring Terminals.
- MINIATURE Circuit Breaker Protection.
- LEADING Edge Dimming Control.
- SWITCHING and 1-10V Dimming.
- SCENE Setting Control.
- DMX512 and RS232 Digital Control
- COOL OPERATION Under Full Load.
- ALARM or Emergency Override.
- ANALOGUE Control Inputs.
- COMPLIES with EC EMC and Low Voltage
- Directives (CE).
- MODE products are guaranteed for two years.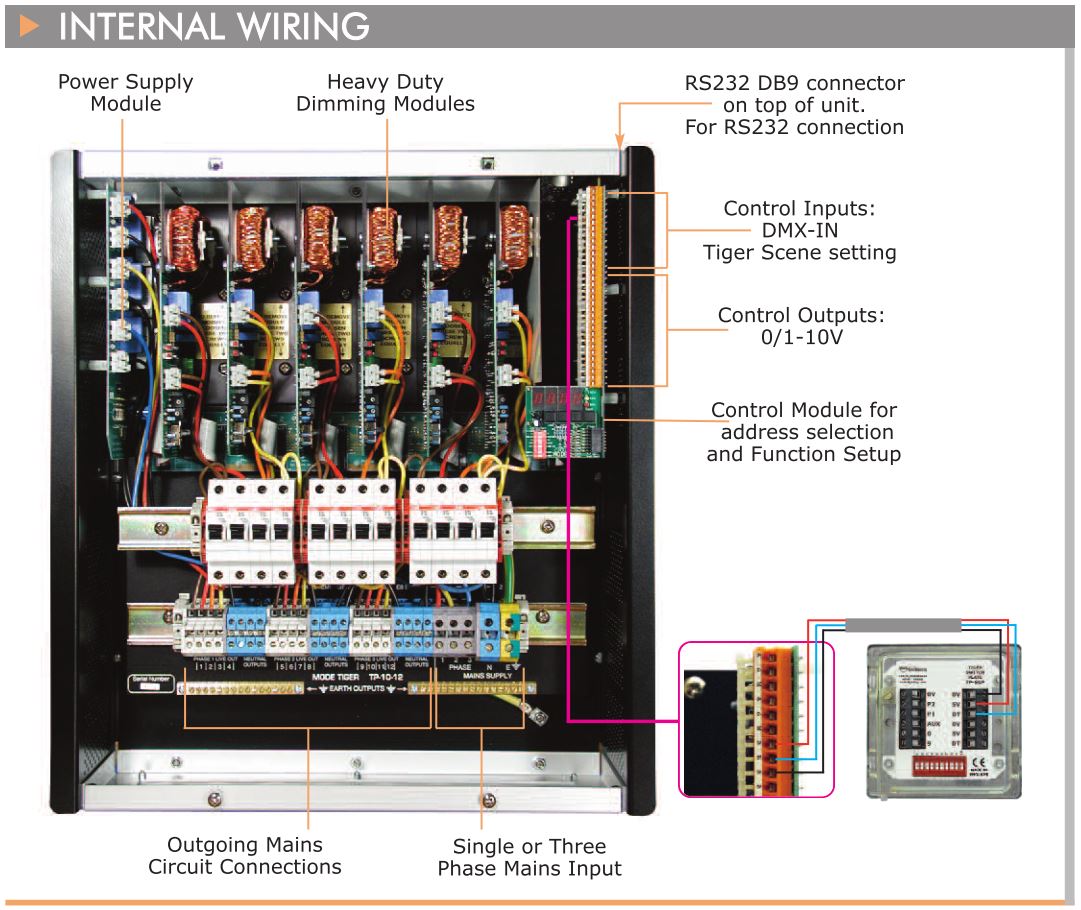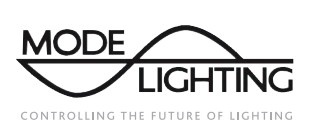 Data sheet
Product Category Feature

Lighting Control Systems

Condition

new

Availability

available for order

Brand

Mode

Manufacturer

Mode

Number of Dimmer Pack Channels

12 Channels

Dimmer Type

Trailing Edge and 0-10V Optional

Current Per Channel

3 Amps Per Channel

Dimmer Control Type

Wireless Control

RCBO - Individual Circuit Protection

Yes
Specific References
EAN13

3422932953129
No customer reviews for the moment.