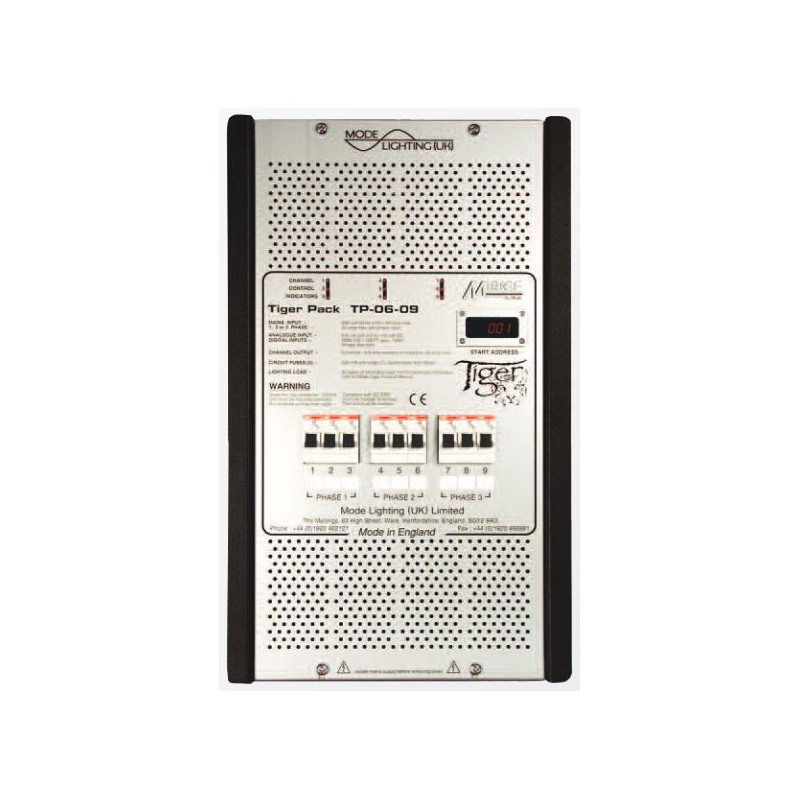  
Mode TP-03-09-TE-RCBO Tiger Dimmer Pack Trailing Edge Dimmable Power Unit with RCBO's 9 Channels of 3 Amps
Mode TP-03-09-TE-RCBO Tiger Dimmer Pack Trailing Edge Dimmable Power Unit with RCBO's 9 Channels of 3 Amps
- 9 x 3A Dimmable Power Unit with RCBO's for individual Circuit Protection
- LED Trailing Edge Dimming with low minimum loads capability.
- THREE PHASE or Single Phase Power Supply.
- DIN RAIL Mounted Wiring Terminals.
- MINIATURE Circuit Breaker Protection
Mode TP-03-09-TE-RCBO Tiger Dimmer Pack Trailing Edge Dimmable Power Unit with RCBO's 9 Channels of 3 Amps
Tiger Power Units offer simple scene setting lighting control in a standard, compact, quick to install, contractor friendly package which can be configured and programmed onsite by the installer or end user without the need for specialist programming tools or training. Available in four different circuit and power configurations, units can be linked together creating flexible lighting controls for restaurants, bars, spas, boardrooms, theatres and offices.
- 9 x 3A Dimmable Power Unit  with RCBO's for individual Circuit Protection
- THREE PHASE or Single Phase Power Supply.
- DIN RAIL Mounted Wiring Terminals.
- MINIATURE Circuit Breaker Protection.
- TRAILING edge dimming control.
- SWITCHING and 1-10V Dimming.
- SCENE Setting Control.
- DMX512 and RS232 Digital Control
- COOL OPERATION Under Full Load.
- ALARM or Emergency Override.
- ANALOGUE Control Inputs.
- COMPLIES with EC EMC and Low Voltage
- Directives (CE).
- MODE products are guaranteed for two years.

Input Voltage 200-250 Volt 50-60 Hz. Single or Three phase options
Input Current Up to 60A SPN or 20A TPN
Control Fuse 20mm x 5mm 500mA HRC Ceramic Fuse (3)
Circuit Outputs 9 x 3 amp resistive (3 amp inductive)
Output Type Leading Edge Dimming, switching and 1-10V output
Circuit Protection Individual 3 amp Type C Miniature Circuit Breaker
Control Input TIGER Scene Setting, RS232, DMX, 0-10V
Conduit Entries Base entry. Five 32mm couplers or removable panel.
Dimensions H 534 mm x W 322 mm x D 160 mm.
Fixing Centres H 452 mm x W 302 mm.
Weight 11 kgs.
Packed Size H 600 mm x W 400 mm x D 240 mm.
Packed Weight 12 kgs.
Standards EMC Emissions EN55014, EMC Immunity EN61547,
Voltage fluctuation EN61000-3-3, Safety EN60439-1 and EN60950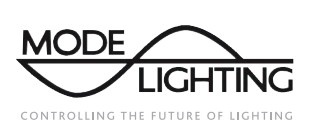 Data sheet
Product Category Feature

Lighting Control Systems

Condition

new

Availability

available for order

Brand

Mode

Manufacturer

Mode

Number of Dimmer Pack Channels

9 Channels

Dimmer Type

Trailing Edge and 0-10V Optional

Current Per Channel

3 Amps Per Channel

Dimmer Control Type

Wired Control

RCBO - Individual Circuit Protection

Yes
Specific References
EAN13

3423327331300
No customer reviews for the moment.