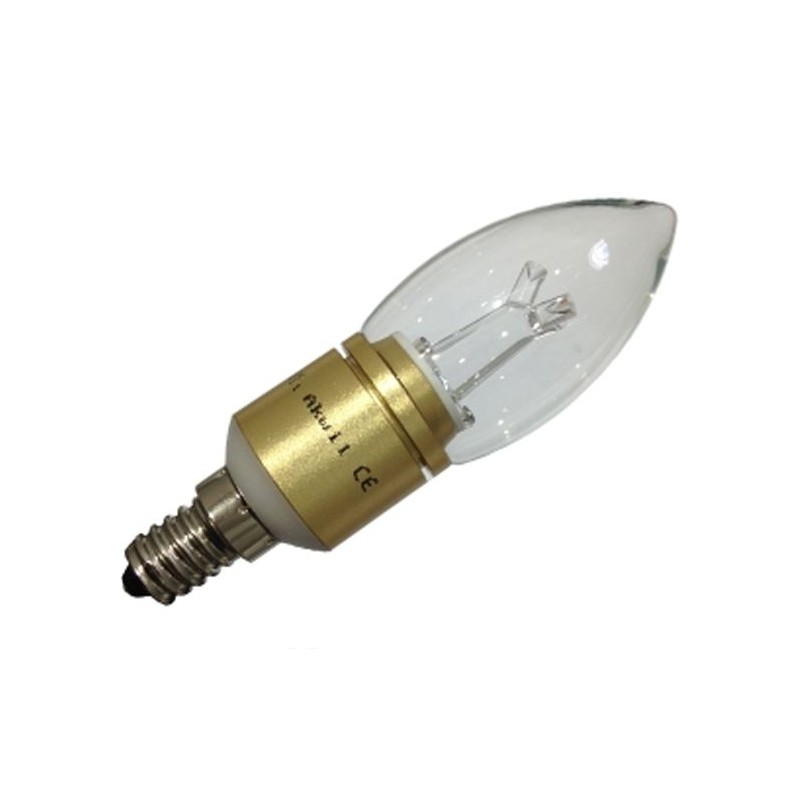  
Akwil 5W LED Candle Bulb AKC-5W B15 & E14 Akwil Dimmable LED Light Bulb 240V 5W 400lm Sharp LED Bulb 330 Degree Clear or Frosted
Akwil 5W LED Candle Bulb AKC-5W B15 & E14 Akwil Dimmable LED Light Bulb 240V 5W 400lm Sharp LED Bulb 330 Degree Clear or Frosted
Product customization
Don't forget to save your customization to be able to add to cart
AKC-5W Akwil Dimmable LED Candle Light Bulb 240V 5W 430lm Sharp LED Bulb, 330 Degree, Clear or Frosted High Lumen Light Bulb 0-265V AC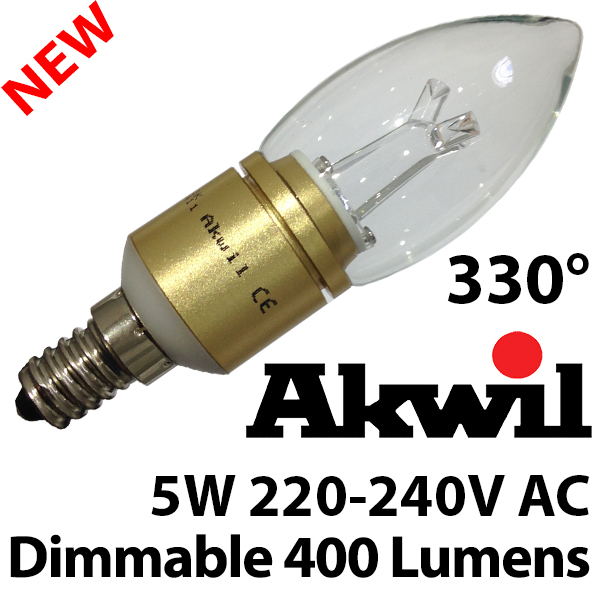 New Akwil Dimmable 5W Candle Light Bulb with a 400 Lumen Output Sharp LED and Akwil LED Driver, Designed for UK use. True-fit Frosted High Lumen Light Bulb, 330 Degree, 0-265V AC
The Akwil 5W Sharp Dimmable LED Candle eluminates like the traditional incandescent candle light bulbs, with a 330 Degree wide viewing angle of light dispersion.
Patented Treetop Lens for our 5W LED Clear Candle model diffracts light like a traditional clear incandescent candle bulb.
Our 5W LED Frosted Candle model diffracts light more evenly like a traditional frosted incandescent candle bulb.
30000 Hrs Lifespan
Maximum Total Power Consumption: 5.8W
With an Ra>86 offering highest quality of light rendering
Pure White 5000K: 430lm (86lm/W)
Warm White 2700K: 380lm (76lm/W),
- Base Options: E27/E26/B22
Utilising 1x 5W Sharp LED COB Chip with Akwil Driver Technology
Available in Warm White 2700k and Pure White 5000k
Akwil 5W LED Dimmable Candle Light Bulb is the best fit dimmable candle bulb solution with a wide 330 Degree Light Dispertion currently in production.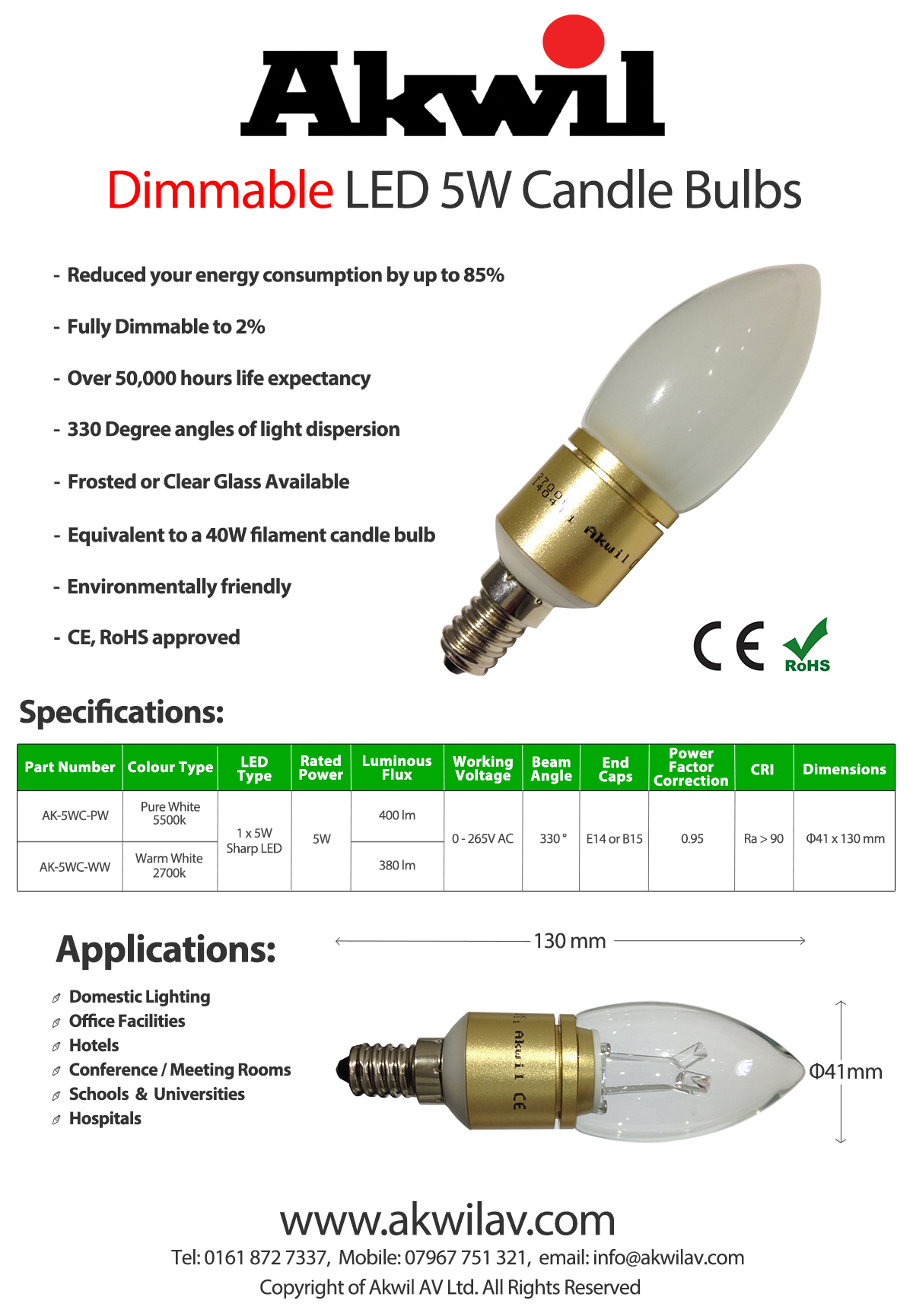 Dimensions: Ø35mm x 99mm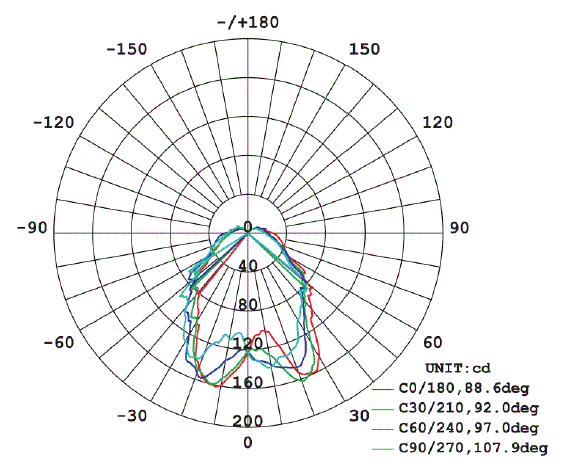 Dimmable: YES from 10%-100%
Operating Temperature: 0 - +40 ºC
Humidity: 10~80%
CRI: Ra>86
PF: >=0.92
Material: Aluminium & PC
Base: E27/ E26 / B22
Warranty: 2 Years
Certificates: ISO9001, CE, RoHS
Luminous Intensity Distribution Polar Plot
Best True fit Akwil led bulb with 7W sharp led bulb dimmable 360 degree light
No customer reviews for the moment.