Mode EVO-INT-CI-04 Evolution Input Module (Evolution 4 Way Micro Contact Input Module)
- FOUR Contact Inputs.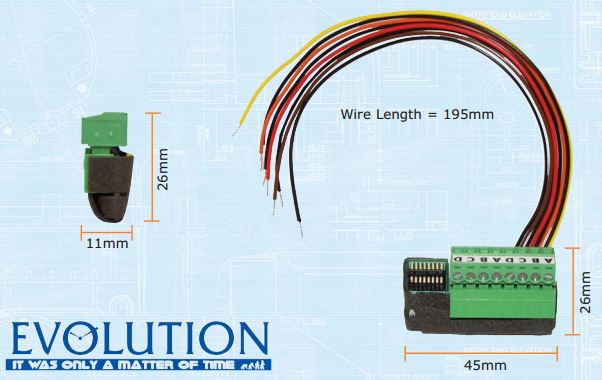 - PLUGGABLE 2.5mm screw terminal connections 
for M-Bus.
- TRIGGER on either contact closed / open / 
held closed / released-after-held states.
- UP TO 255 modules per M-Bus network (over 
1000 inputs).
- INPUT SENSITIVITY (contact closed / held 
time) and de-bounce is configurable from
- PC software for each input.
- INPUT TYPE (normally-open / normallyclosed) 
may be inverted in software 
without the need for rewiring.
- WIRE INPUTS for switch connections.
- M-BUS Power/Data Indicator LED.
- NO ADDITIONAL power supply required.
- COMPLIES with EC EMC and Low Voltage 
Directives
- TWO YEAR warranty.