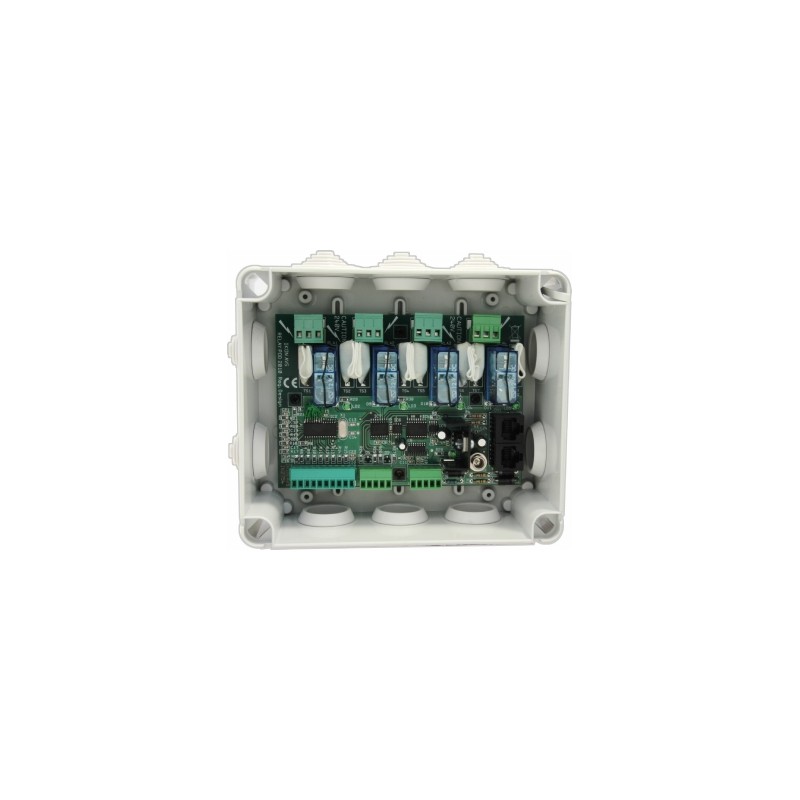  
Relay-Pod-2 - Relay Podule with 4x 2KW mains rated relays RS232 and GPIO
Relay-Pod-2 - Relay Podule with 4x2KW mains rated relays, RS232 & GPIO
Comprehensive inputs and outputs are fitted allowing easy incorporation into new and existing systems. Ultra flexible system architecture allows inputs in any combination of the digital & analogue parallel
Relay-Pod-2 - Relay Podule with 4x2KW mains rated relays, RS232 & GPIO
Comprehensive inputs and outputs are fitted allowing easy incorporation into new and existing systems. Ultra flexible system architecture allows inputs in any combination of the digital & analogue parallel, RS232 serial and PodNet inputs with internal software controlled logic processing and routing to any combination of outputs both within the Podule and external via the PodNet BUSS
Key Features: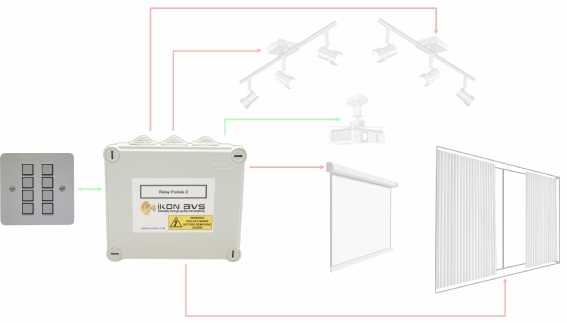 Analogue / digital inputs
Open collector outputs
4 x single pole changeover relays rated at 240V AC, 8A and fitted with contact protection.
Bi-directional RS232 Port  
PodNet for easy system expansion
Description
For the control of mains powered equipment as part of a Podule System, the Relay Podule 2 is fitted with four independently controlled power relays each offering a change over contact. Use to control display power, electric screens and blinds as well as power sequencing.
As it is normally used as part of a system with other Podules a separate power supply is not included but available to order.
The Relay Podule 2 can also be used with the SPC and Synergy range of controllers.
Simple to configure software allows configuration for a multitude of simple or complex tasks with many applications available as library functions.
No customer reviews for the moment.