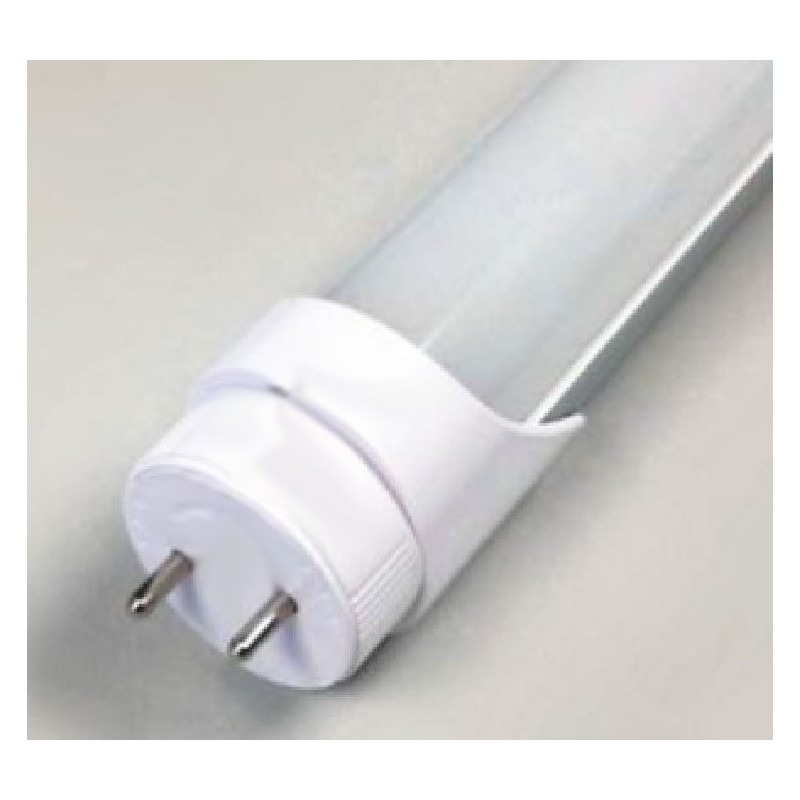  
Dimmable 4FT 18W LED Tubes T8 or T10 192 x LED 3014 - Adjustable Lockable End Cap
Dimmable 4ft T8 LED Tubes designed
with robust rotatable 360 degree adjustable lockable End Caps,
4FT T8 LED Tube - High Brightness Series
Dimmable 4ft T8 LED Tubes - designed with robust rotatable 360 degree adjustable lockable End Caps
4FT T8 LED Tube - High Brightness Series
LED Type: 192 Super Bright 3014 SMD LEDs
Input Voltage:                                          
90-265V AC suitable for use in the UK, Europe and US
Power Consumption: 18W,
IP Rating:  IP54
Colour Temperature and Lumen Levels:  
6000-6400k Cool White      -  2220lm,
4000-4500k Neutral White  - 2120lm,
2800-3000k Warm White    - 1960lm
LED Tubes T8, T10 Replacement


Ideal for when you want to position the dispersion of light from the LED Tube to a specific angle.

360 Degree adjustable accuracy with 10 Degree Lockable Intervals


240V AC Mains Power is fed as Live at one end and and Neutral at the other end.


Single tube fittings require no modification to the fitting other than simply removing the starter by disconnecting it from the fitting.

Fittings with Electronic Ballasts require modification by feeding Live at one end and and Neutral at the other end of the tubes.


We have a large selection of LED tubes to replace 2ft. 3ft, 4ft, 5ft, 6ft and 8ft fluorescent T8, T10 lighting. 

Warm White (2800-3000k), Natural White (4000-4500k), Cool White (6000-6500k) Colour Temperatures are available with either diffused or clear lenses to suit your requirements.

Our LED Retrofit Tubes are more energy efficient than a T5 fluorescent replacement.


Contact us to see how we can help you:

- Reduce Maintenance Costs,
- Reduce Electricity Bills,
- Remove the need of future repacement purchases for 65000 hrs.


No customer reviews for the moment.