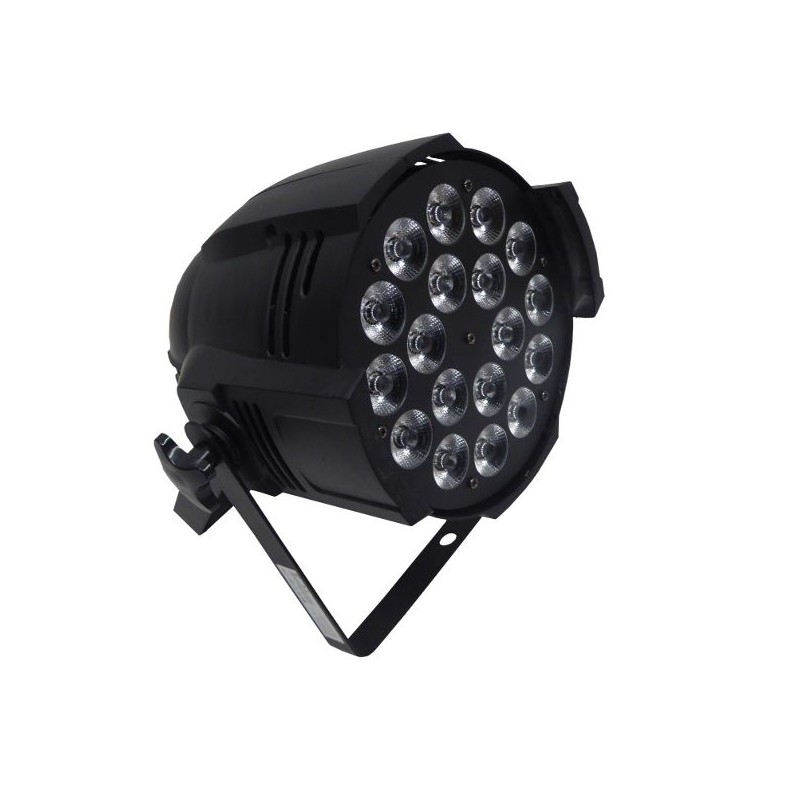  
LED Multipar 10w 18x 6in1 Quad RGBAW+UV LED Stage Lighting Parcan
LED Multipar 10w 18x 6in1 Quad RGBAW+UV LED Stage Lighting Parcan

Weight:5.5kgs
Size:30x27x22cm
Power input: AC90V-240V 50HZ/60HZ
Beam angle: 40 degree
Wattage: 100W
LEDS: 18PCS 10W (6 IN 1)
3PIN female DMX XLR socket and 3PIN male DMX XLR socket
Built-in microphone
4 button Digital LED menu
LED Multipar 10w 18x 6in1 Quad RGBAW+UV LED Stage Lighting Parcan
The 10W 6IN1 LED par can creates a bright array of colors for dynamic stage lighting and scenery effects.
It is widely used in entertainment halls, theaters, clubs. church auditoriums, live stages, etc.
The LED menu is operated via four buttons - MODE, SET UP,UP, & DOWN.
The 10W 6IN1 LED par has integrated temperature protection, allowing the light to automatically shut off should the light reach temperatures above 85˚C (181˚F). This allows the unit to cool off in extreme temperatures without damage and while not affecting other units in operation.
Weight:5.5kgs
Size:30x27x22cm
Power input: AC90V-240V 50HZ/60HZ
Beam angle: 40 degree
Wattage: 100W
LEDS: 18PCS 10W (6 IN 1)
3PIN female DMX XLR socket and 3PIN male DMX XLR socket
Built-in microphone
4 button Digital LED menu Operating Modes Operating Modes
DMX mode
Manual dimmer color mode
Static color select mode
Auto-run program mode (Instant Color Change&Color Mixing)
Sound-active mode
Other mode Mode Selection Mode Selection 
Here above six kinds running mode are selected by MODE button.
The DP dot of fourth digital tube will be flicker when you operate it ,then the DP dot will be automatically off after 60 seconds if there is no operation.
The four digital tube will display the current operation mode.You have to press the MODE button if you want to operate the LED PAR again.
No customer reviews for the moment.