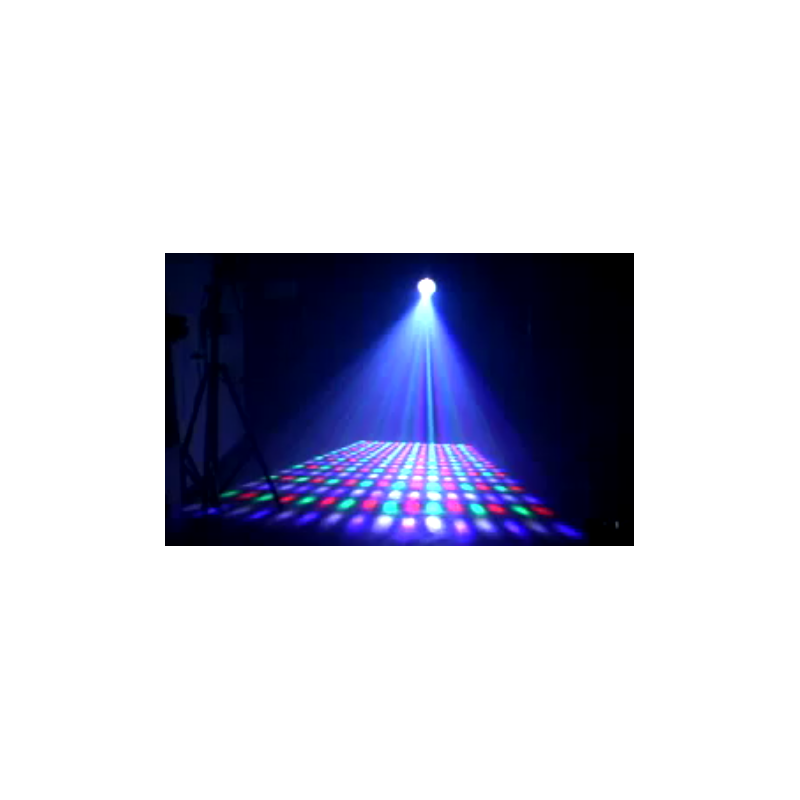  
LED DMX Dot Matrix Projector
LED DMX Dot Matrix Projector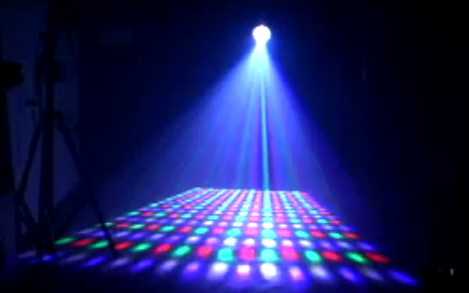 LED DMX Dot Matrix Projector
The LED DMX Dot Matrix Projector in conjunction with Akwil AV Solutions allows you to create a bespoke controlled sound to light projection solution to suit you space. Our systems are modular so you can decide on how many projectors and controllers you require depending on the size of your venue. This is a good solution for generating effects on High Cielings and Large Archways or Walls.
To find out the right solution for you please contact us here with your details, location and requirements, and we will endeavour to meet your requirments.
LED DMX Dot Matrix Projector Specifications
- DMX channels: 8 or 256 selectable

- DMX, master/slave and sound active modes

- LEDs: 256 Ultra Bright LEDs (R: 64, G: 64, B: 64, W: 64)

- Built-in light shows under the master/slave mode triggered by music

- Full range dimmer and strobe effects

- Works with CA8 Controller (optional)

- LED display for easy navigation

- Ideal for discos, clubs, bars and mobile DJs etc
  LED DMX Dot Matrix Projector features 256 Ultra Bright 5mm LEDs and has 8CH or 256CH modes to choose from. The Matrix can deliver fabulous text patterns, geometric figures, dynamic scanning, rolling, rotating and awesome zooming effects, allowing it to fill an entire room with multi-coloured pin sharp beams.
No customer reviews for the moment.