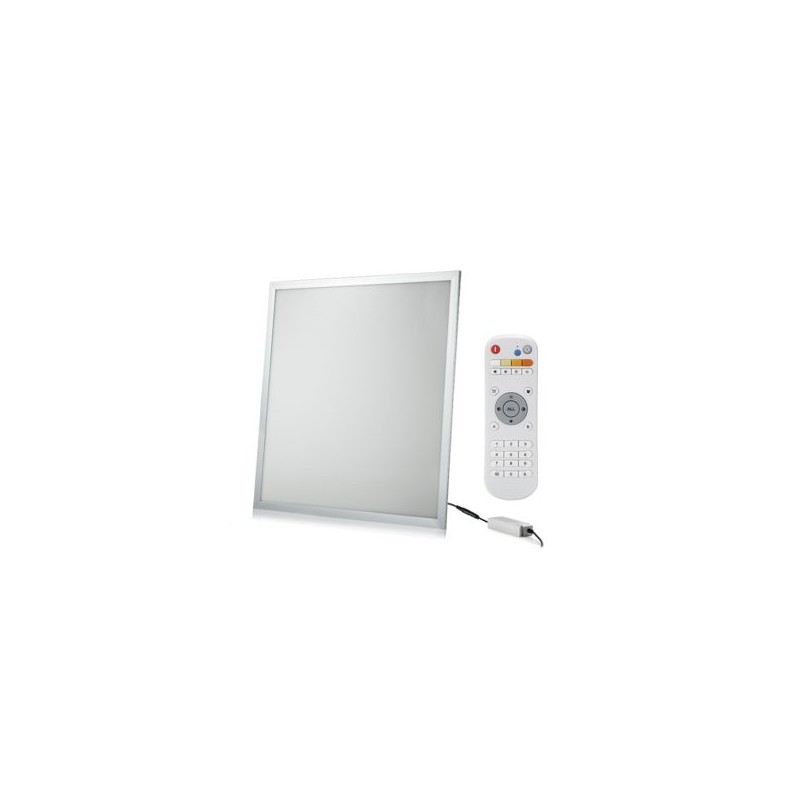  
5pcs of 40W CCT LED Panels LED Colour Temperature and Brightness Dimmable 595mm x595mm
PACK of 5pcs of 40W CCT LED Panels LED Colour Temperature & Brightness Dimmable
Model   

Size

Input 

Watt 

PF

CCT

CRI

Lm/w     

AK-PA6060-40W

595x595*9mm

Flicker-free driver

5years warranty

100-240V

50/60Hz    

40W     

0.9     

3000K 4000K

5000k

6000K

80       

120
PACK of 5pcs of 40W CCT LED Panels LED Colour Temperature and Brightness Dimmable
**£108 Ex VAT each **

Product Feature for Panel:
    White frame without gap between the four corners.  
    High lumen efficiency up to 120lm/w, high CRI up to 80.
    High power factor up to 0.9; Low THD which is below 15%.
    5 years warranty.
    This panel can be adjustable color from 3000k to 6000k. and can be dimmable.
    Use remote control to adjust the color and dimmable.
    One remote control can control one or more panels.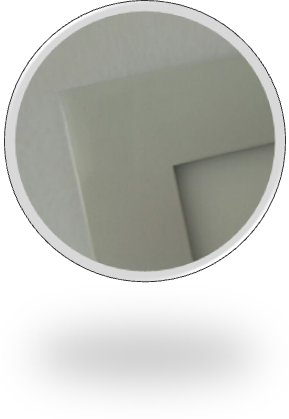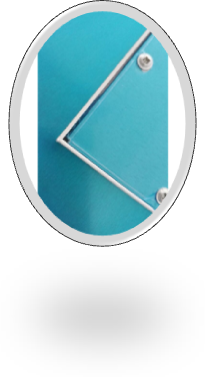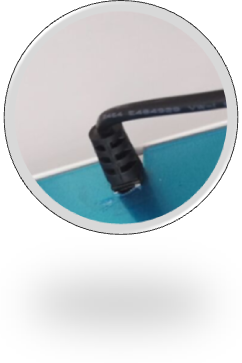 Parameter for Panel:
Model                 

Size  

Input         

Watt 

PF   

CCT

CRI

Lm/w     

AK-PA6060-40W

595x595*9mm

Flicker-free driver

5years warranty

100-240V

50/60Hz

40W   

0.9   

3000K 4000K

5000k

6000K

80       

120
Luminous intensity distribution: 120¡Ã£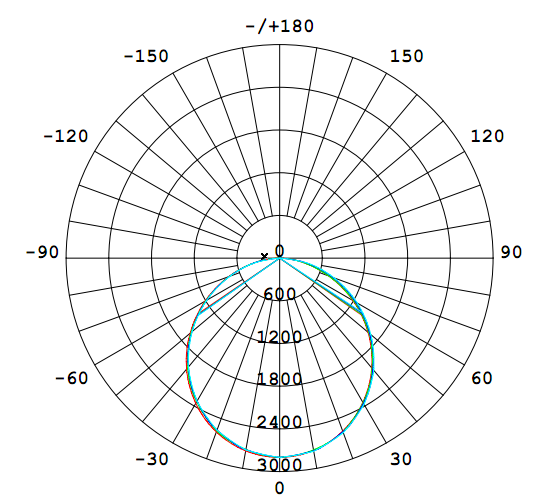 Spectral distribution graph: 6000K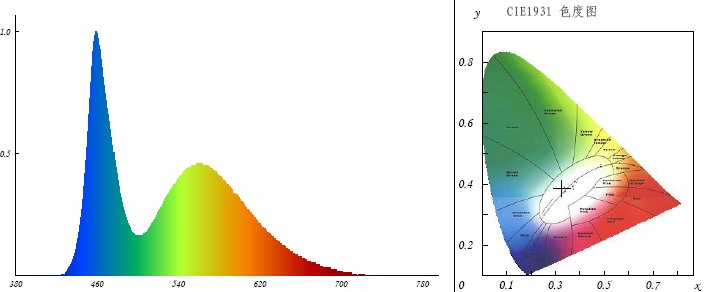 Connection schematic diagram: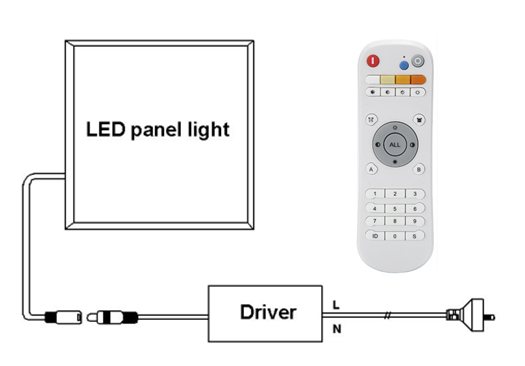 How It's Made: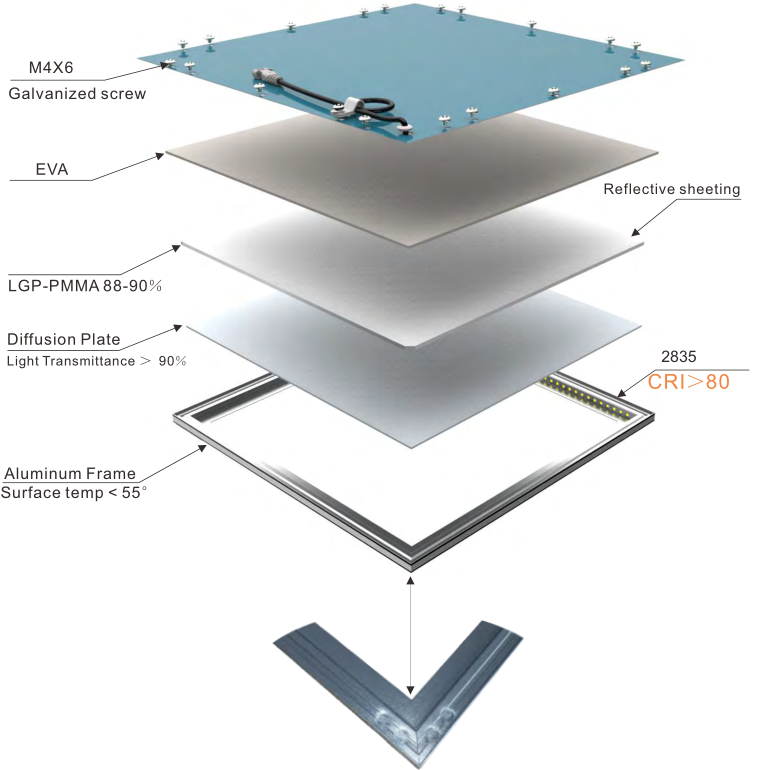 The frame adopts pneumatic splicing for a more robust and reliable than the screw joint structure
 Installation Instruction:
Built-in: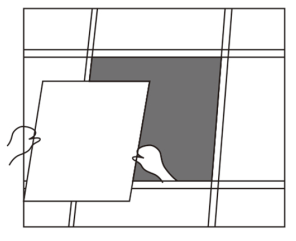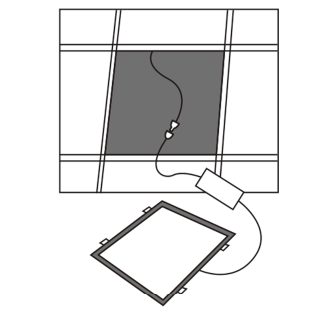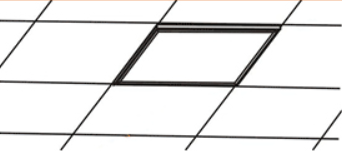 Take off the ceiling.
    Connect to the wire.
     Place the panel lights steadily, the installation is complete.
Surface mounted: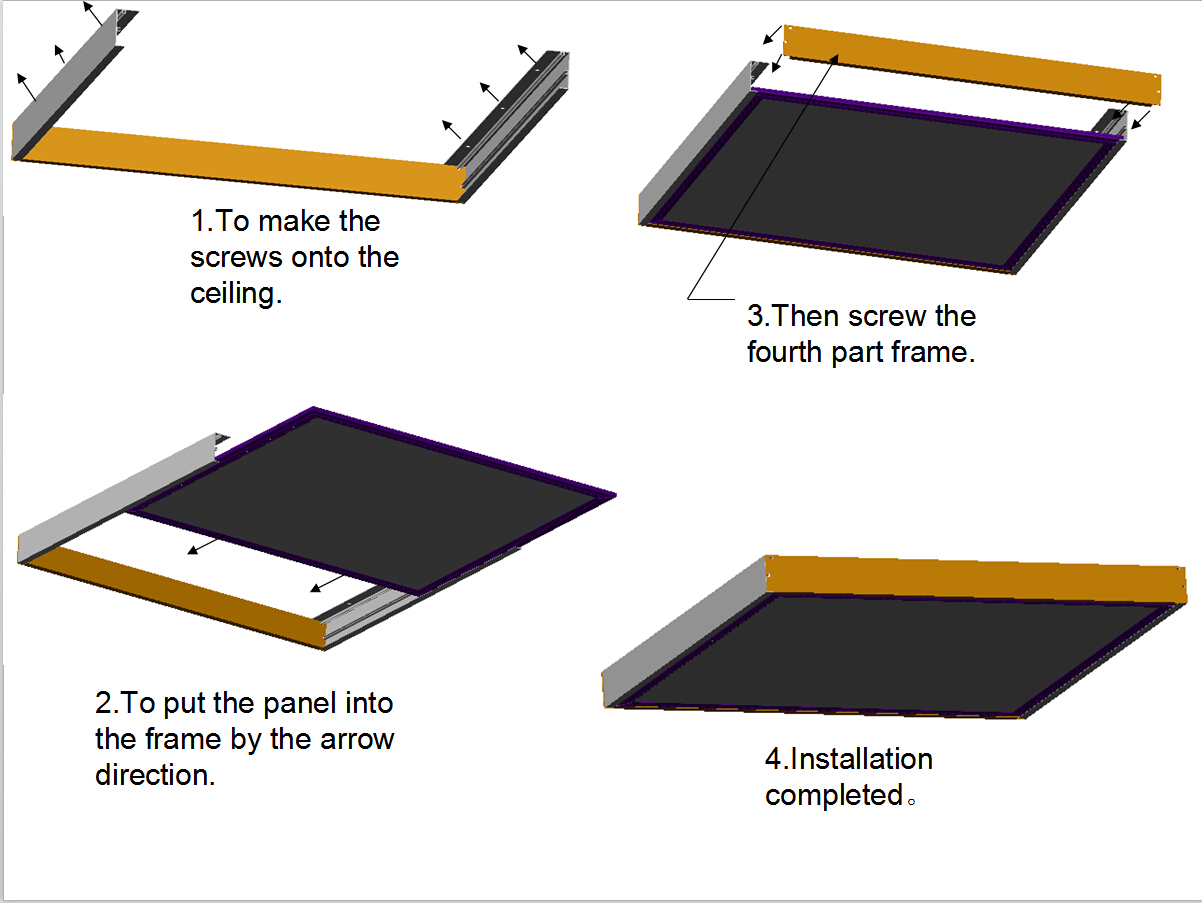 To make the screws onto the ceiling.
    To put the panel into the frame by the arrow direction.
     Then screw the fourth part frame.
    Installation completed.
Hanging: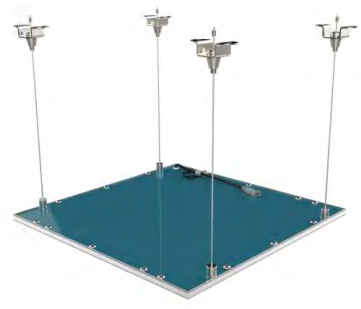 a: Take off the cassette, put steel wire rope into cassette.
b: Fixed cassette on the ceiling.
c: Lock the line devices into the panel.
d: Adjust the length of wire cable, and connect power supply, and then switch on.
 Package:
| | | | | |
| --- | --- | --- | --- | --- |
| Length | Outer Carton | W.G/Box | Quantity | W.G/ Ctn |
| 595x595mm | 690x200x650mm | 3kg | 5pcs/ Ctn | 18Kg |
No customer reviews for the moment.