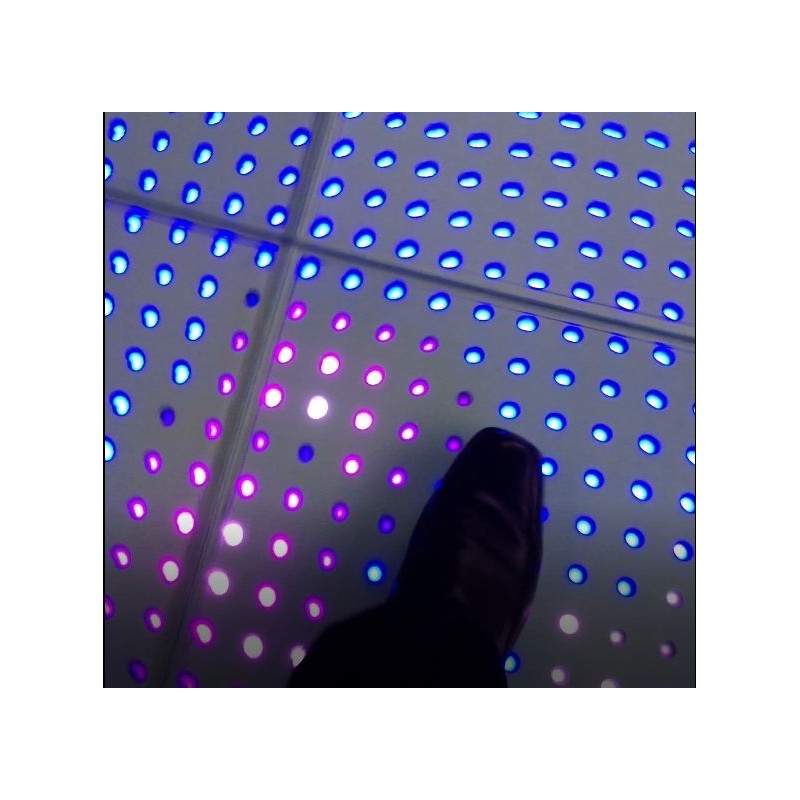  
Akwil Interactive LED Dancefloor Complete System Computer Controlled 500mm x 500mm Panels Capacitive Touch Floor Video Display
Akwil Interactive LED Dancefloor Complete System Computer Controlled 500mm x 500mm Panels Capacitive Touch Floor Video Display IP65
Our LED Interactive Dance Floors add a completely new angle on retro lighting.
Allowing an age old design to become a totally multi-touch interactive floor display solution.
Our systems are modular so you can decide on how large you require the dance floor
Product customization
Don't forget to save your customization to be able to add to cart
Akwil Interactive LED Dancefloor Complete System Computer Controlled 500mm x 500mm Panels Capacitive Touch Floor Video Display IP65

Our LED Interactive Dance Floors add a completely new angle on retro lighting.
Allowing an age old design to become a totally multi-touch interactive floor display solution.
Our systems are modular so you can decide on how large you require the dance floor and calculate your costs here...
144 Pixels / 500mm x 500mm
Specification: 
S ize:                                            50cm * 50cm * 7.2cm (LxW xH)
Pixels Pitch:                      4. 17cm 
Sensor Qty:                               16 
Pixels Qty:                                  12  x  12 =   14 4 
LED type:                                    L E D / 5050, 3 in1
Surfac e Material:                      12mm Tempered Glas s or Perspex
Bas e Material:                           Aluminium
Control m ode:   Online Control Scanning Mode: 1/ 3 time sharing
Voltage:                                       DC 5V
Max Power:                       15W
Input voltage:                             5V DC  
Gross W eight:                            12.2K G
Net W eight :                                14KG Carton Packing
Displayin g M ode:
1 . 50 kinds build- in patterns can be displayed.
2. Any form at video can be displayed synchronously.
3. Text can be input and displayed.
Interactiv e M ode:
It can display dynamic patterns by single point contac t or impending contact .
No customer reviews for the moment.