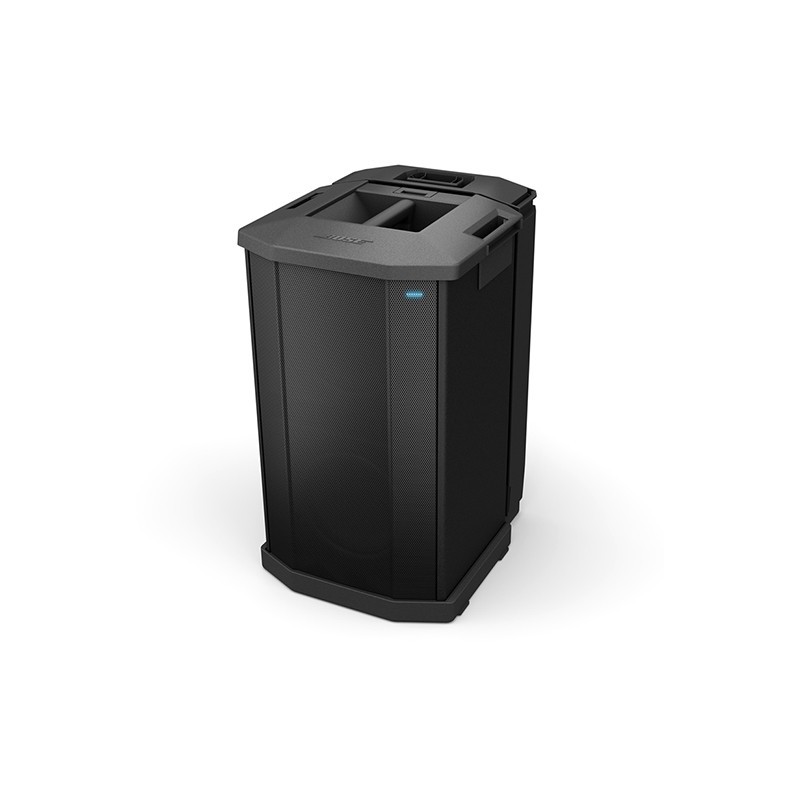  
Bose F1 Powered Subwoofer Active Low Frequency Loudspeaker
1,000 watts internal compact design is easy to carry.

Two high-excursion 10 inch drivers

Polarity switch to adjust polarity of subwoofer NORM and REV. 

Line output EQ sets the F1 Subwoofer's crossover output to a high-pass filter or full range

F1 Model 812 extension bracket is a unique bracket integrated into the subwoofer.
Bose F1 Subwoofer
With 1,000 watts of power, the Bose® F1 Subwoofer packs all the performance of a larger bass box into a more compact design that's easier to carry and fits in a car. A mounting stand for the Bose F1 Model 812 Flexible Array Loudspeaker is integrated right into the body of the subwoofer, so you always know where it is, making setup fast and easy. The stand even includes cable channels to neatly hide the wires, giving your system a clean, professional look. And now getting your unit to the venue is easier, too. The F1 Subwoofer features strategically placed handles for easy transport.
And now getting there is easier, too. The loudspeaker and subwoofer feature strategically placed handles for easy transportation and highly durable, lightweight composite enclosures to ensure easy transport and years of reliability.

Bose F1 Powered Subwoofer Active Low Frequency Loudspeaker
Engineered with a flexible array of eight high-output mid/high drivers, a high-powered 12-inch woofer, a lower crossover point and 1,000-watt amplifier, the loudspeaker delivers high SPL performance while maintaining vocal and midrange clarity that's dramatically better than conventional loudspeakers.
The Bose F1 Subwoofer is utilised in conjunction with the Bose Model 812 Loudspeaker
No customer reviews for the moment.