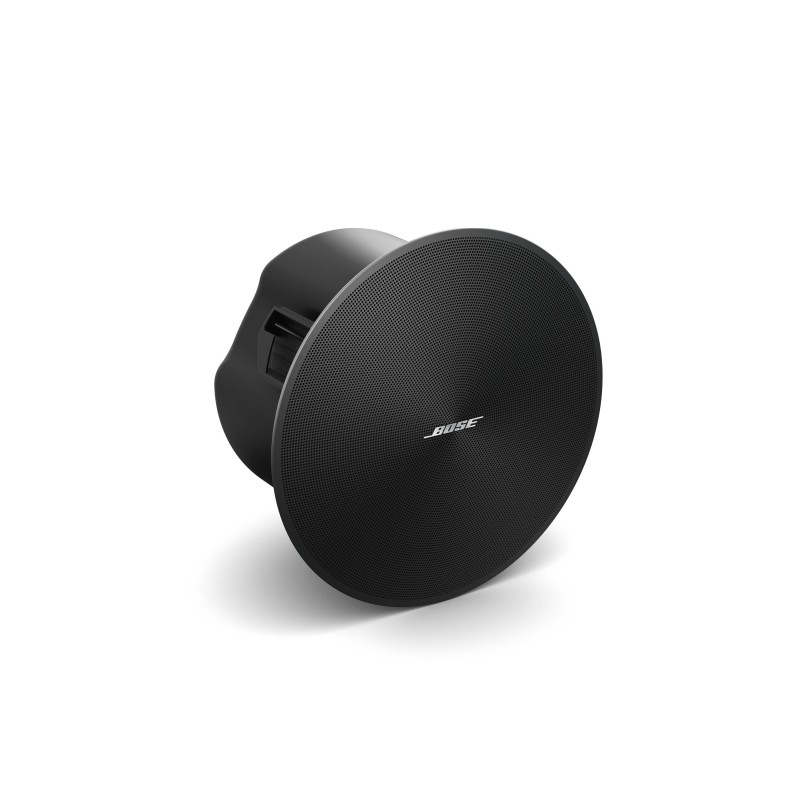  
Bose DesignMax DM5C Pair of 50W 100V Line Ceiling Speakers with 160 Degree Sound Dispersion in Black Pair
Bose DesignMax DM5C Pair of 50W 100V Line Ceiling Speakers with 160 Degree Sound Dispersion in Black Pair
Coverage(HxV): 160° Conical
Bose DesignMax DM5C Pair of 50W 100V Line Ceiling Speakers with 160 Degree Sound Dispersion in Black Pair
Premium sound to maximize any design.

DesignMax loudspeakers bring outstanding audio and aesthetics to any commercial space. With 12 models to choose from, it's easy to create tailored solutions that deliver instantly impressive sound. QuickHold mounting mechanisms make installation efficient, reducing strain and hassle — and saving substantial time. And with both black and white versions available, DesignMax loudspeakers integrate seamlessly with any décor.
The 50-watt DesignMax DM5C loudspeaker features a two-way 5.25-inch woofer and 1-inch tweeter coaxially mounted within the Dispersion Alignment system, producing a frequency range of 65 Hz - 20 kHz. The DM5C is ceiling-mounted and installs easily via QuickHold mounting arms.

FEATURES

Combine models to complete any design, big or small — 12 loudspeakers to mix and match, from 2-inch, low-profile models to 8-inch, high-SPL compression-driver loudspeakers and outdoor-rated options
Deliver instantly impressive sound with custom Bose drivers — no DSP or EQ required. For even better sound, use select Bose DSPs and amplifiers to enable Bose loudspeaker EQ and SmartBass processing, which expands performance and response at any listening level
Ensure a consistent listening experience throughout the room with the Dispersion Alignment system, which matches the coverage of the woofer to the pattern of the tweeter
Blend into any room design with elegant form factors, minimum-bezel grilles available in black or white, and removable logos
Reduce installation time with the patented QuickHold mounting system, which also reduces strain, hassle, and the chance of product damage
Install easily — all models include Euroblock connectors; ceiling-mounted models include plenum-rated backcans, tile-bridges, and front-access audio wiring that makes installation and troubleshooting easier

Applications
Performing arts venues

Places of worship

Conference centers

Retail stores

Restaurants and bars

Hospitality venues

SPECS
Technical Summary

Frequency Response (+/-3 dB)
70 - 17,000 Hz
Nominal coverage (H x V)
160° Conical
Power Handling, peak
200 W
Frequency Range (-10 dB)
65 - 20,000 Hz
Power Handling, long-term continuous
50 W
Sensitivity (SPL/1W @ 1 m)
86 dB
Nominal Impedance
8 Ω (transformer bypass)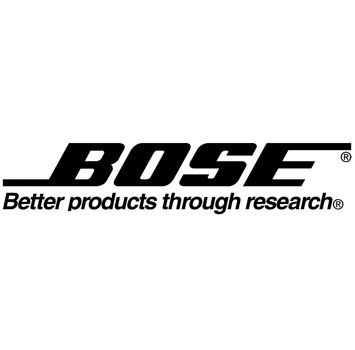 Data sheet
Price Unit

Pair

Condition

new

Availability

in stock

Audio Product Type

Speakers

Brand

Bose

Manufacturer

Bose

Speaker Type

Passive 100V or 70V Line Speaker

Speaker Mount Type

Ceiling Mount Speakers

Speaker Continuous Power Handling Wattage (W)

50W

Colour

Black or White
Specific References
EAN13

0017817803694
No customer reviews for the moment.