EtherPower 80 8 x 10A, Ethernet & RS232 controlled power relays in wall mounting enclosure. For the control of power and lighting circuits
Description
The Etherpower 80 has been designed to work with the iKON range of Ethernet Controllers like the Definity or Axium units, allowing them to be able to control any mains voltage or low voltage devices.
When used with the Axium controllers, the unit can be controlled from an Android / Apple tablet or even a smart phone, allowing you to automatically turn on or off multiple devices.
The Etherpower 80 has eight mains rated relays that can be controlled individually via Ethernet, RS232 or physical switches via local inputs.

Supplied with fixed commands for simple operation.
Key Features
8 single pole relays
Analogue inputs
Ethernet port for control
Bi-directional RS232 Port  
Individual controlled relays
Specification
Hardware devices
1 x Ethernet Port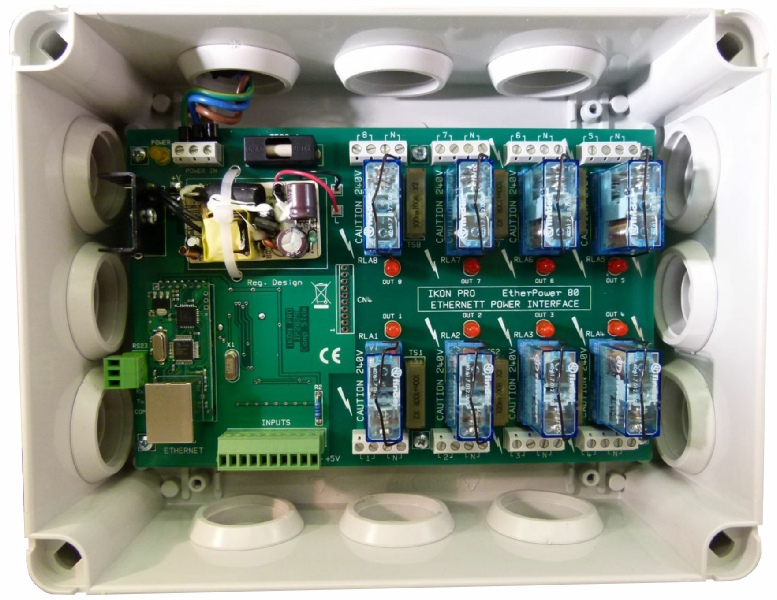 1 x Bi-directional RS232 Port
8 x Analogue Inputs
8 x 240V 10A relays
Power requirements  240V AC
Size = 250mm x 200mm x 90mm, Net weight = 1017g