Auto Stereoscopic 3D Mixture Software - Lenticular Holographic 3D Stereoscopic Enabled Software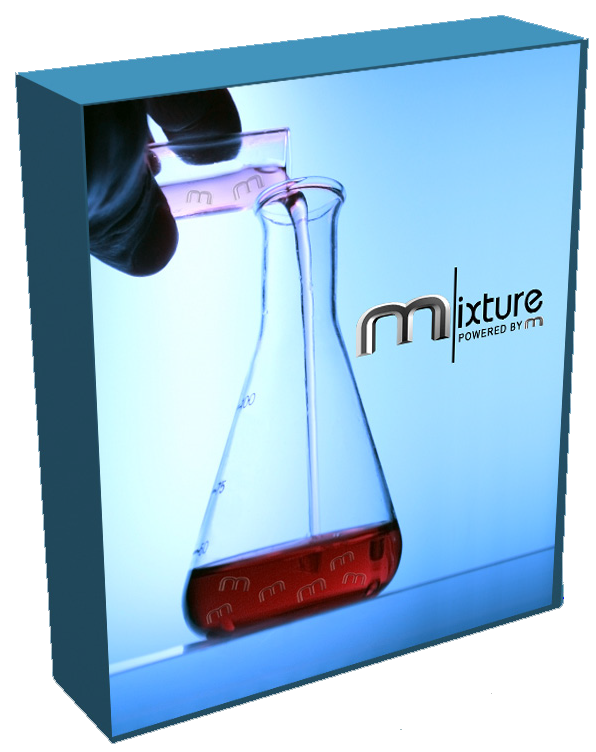 This group of components puts the ease of content development at the fingertips of any designer.
With a stable platform that is more stout than previous versions, the content creation tools have succeeded in offering a much simpler solution to creating content for Magnetic 3D's glasses-free 3D Display technology.
The added features and functionality are accompanied by the inclusion of final certification authoring as part of Mixture.
Now, the simplified process to deliver the final MIXTURE, truly proves that 3D content creation is solved.
NEW ADDED FEATURES
CHANGES
1. Extended log file and will remain until next program start
2. Filter can be disabled via right click even without selecting the actual node
3. Right click audio playback in timeline removed
4. "Directory for every view" option in ImageWriter set automatically according to output format
5. Texture renamed to BumpMap
6. BumpMap strength is adjustable down to 0
7. Key-Jump-Mode switches button appearance
8. RGB+Alpha can be activated via Toolbar buttons
9. Frame counts during render processes will remain in single line
10. Philips 3D Frame buffer mulation deactivated by default
11. Layered Depth Mapper and Philips Unpack automatically activate Z-Channel
12. Vertical workspace divider can also be moved to the right side to enlarge the 2D View Port
MIXTURE Supported File Types and Formats
.bmp,. .gif, .jpg, .png, .tga, .tif, .rla, .rpf. .dds, .vimg, ARB texture compression
file GLTC, JPEG-2000, OpenEXR, HDR, .avi (also multistream), .mpeg, .mpg,
.m2v, .m1v, .wmv, 2D+Z (.s3d and .b3d), Quick Time (.mov), and other 3D
video formats and tile arrangements
FIXES
1. All views updating in combine of incoming on layer single view footage
2. Crash if MPEG4 resolution is not correct
3. Crash if no disc space
4. "Copy to Clipboard" fixed
5. ImageReader Z Channel Settings fixed
6. DVC/DV Video format supported
7. XviD Video input