Dimmable 1000W LED Stadium Flood Light with Meanwell Drivers for high end sports flood lighting
Lens Options are available for 25° / 45° / 60° / 90° / 55° / 140° beam angles.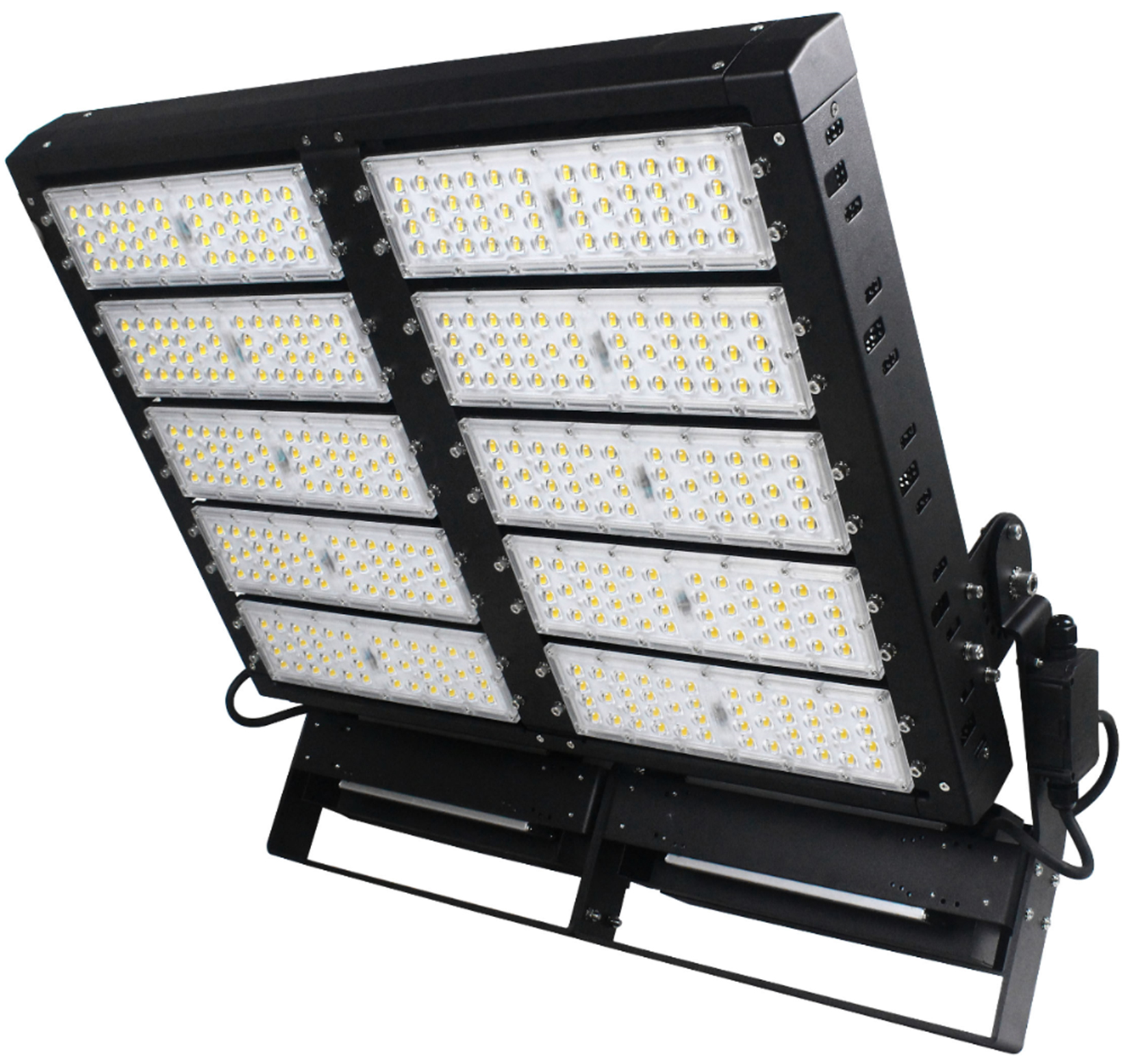 Unit is suitable for Stadiums, Docks, Large Buildings, Public Squares and Landscapes etc.
Utilises a Highly Transparent PC Lens
Soft and well distributed light output.
Light Transmittance > 92%
Modular Design ensures quick and easy installation and maintenance.
Specifications:                                      
Name AK-ST-01-1000W
Electrica lPower 1000W
Input Voltage90-305VAC  50/60Hz
Power Factor Correction PF>0.9
Driver 2pcs HLG-240H-482pcs & HLG-320H-48
DC output voltage 48V Max 48VDC
output current 4.17A 6.25A
Dimming (Optional)
non-dimming
Photometric CCT3000K, 4000K, 5000K, 5700K available
5000K/RA>75  
Typical Flux 140000Lm±5%  
Efficiency 140Lm/W±5%
LED Brand 360PCS PHILIPS 5050
440PCS PHILIPS 5050
Beam Angle 25° / 45° / 60
°55°x140°LDC (Polar)
Others Housing materials 1070 Aluminum
Operation Temp. -40°C~+60°C
Storage Temp. -40°C~+80°C
Lifespan 50000 Hours
IP Class IP65
IK Class IK08
Weight Net weight: 33.20kg,
Gross weight: 36.50kg
Carton size 815*780*230mm