IP65 Curve-able Outdoor LED Display Panel 5.9mm Pitch 500mm x 500mm 10 Degree Angle-able in either direction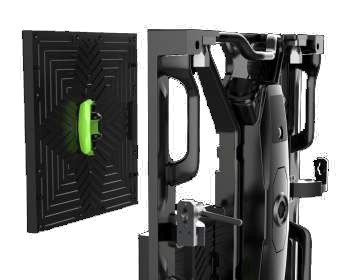 - Multi Function Design: Optional Coices for Visual & Lighting applications with movable body.
- Light Weight Material: 7.5kg / panel, made utilising a magnesium metal alloy.
- Cable Free Structure: Clean Design without outside power box & Signal Cables.
- Easy Setup and Maintenance: Fast-Lock Cabinet, with standardised push-out panel with magnetic connection.
- Indoor and Outdoor Application Use: IP 65 Rating, can be used both in all types of environments
- Flexible Shape Installation: 20 Degree Angle Capability for Circle, Convex, Concave, Wave etc.