Akwil RGB LED Pixel and WW LED Beam Matrix 500mm x 500mm 288 RGB Pixel Panel System
Our LED Pixel Beam Matrix Tile is equiped with Extremey effective 2in1 with 288x SMD5050 RGB Pixels and 36x 5W Warm White Beam LEDs with 4 Degree Lenses adds a completely new angle on Display Systems. 
The result is an exponentially powerful Narrow Beam 6x6 Matrix Beam Effect.
Arc-Shape Connection
Maximum angle of 30 Degrees.
Two Ethernet Ports In / Out for Artnet DMX Control for Sound to Light Integration with Madrix.
No additional controllers are required removing the need of Additional DMX Cables, Controllers and Power Supplies.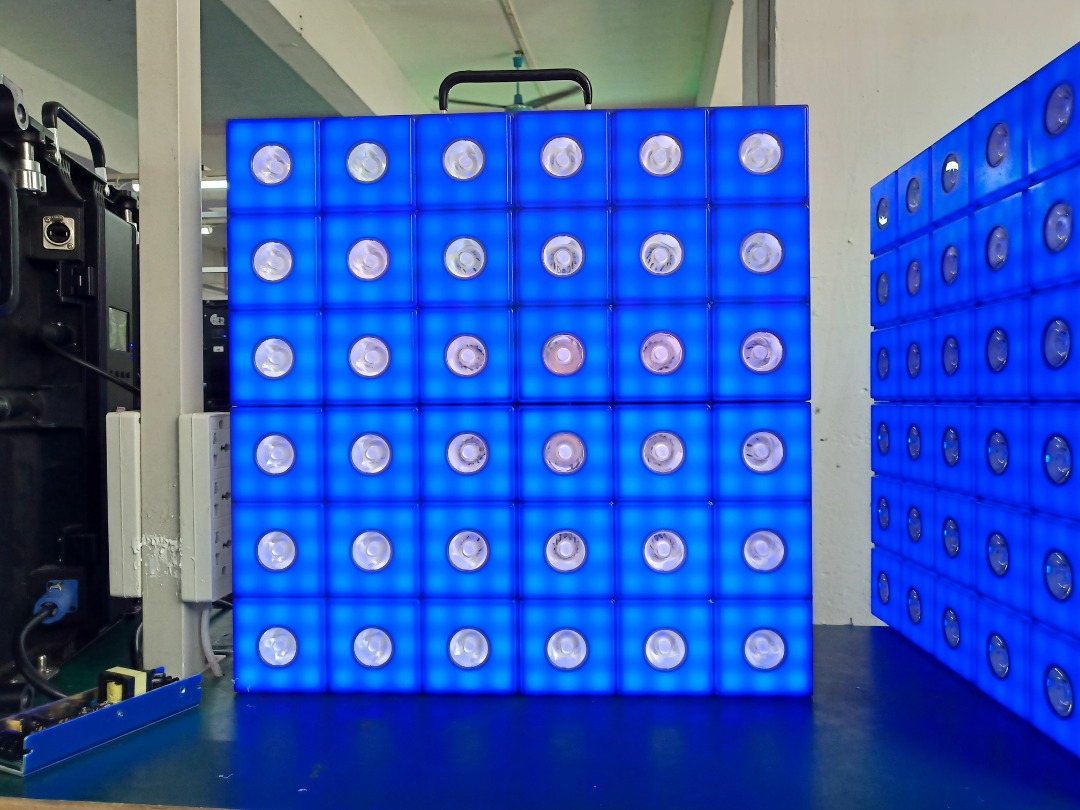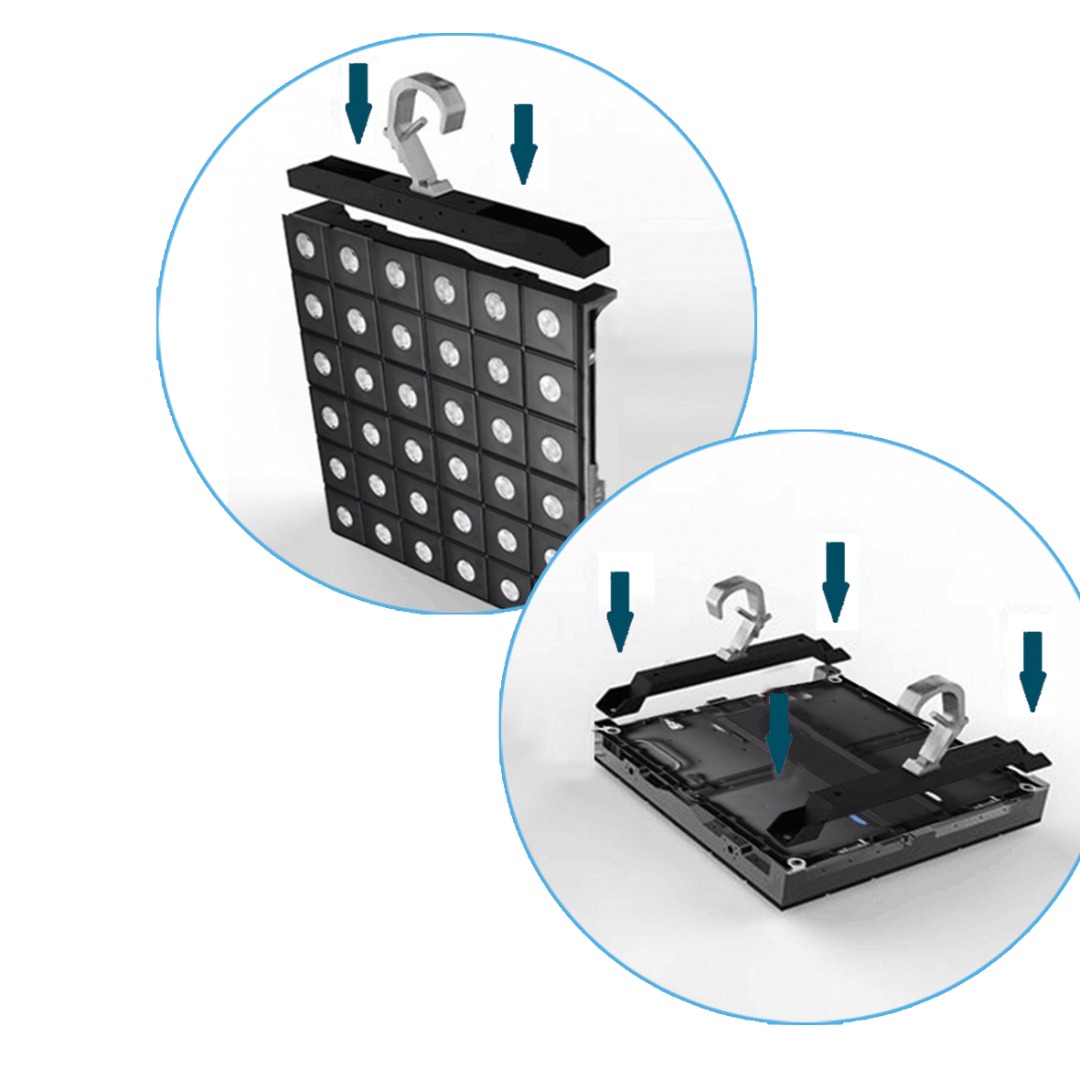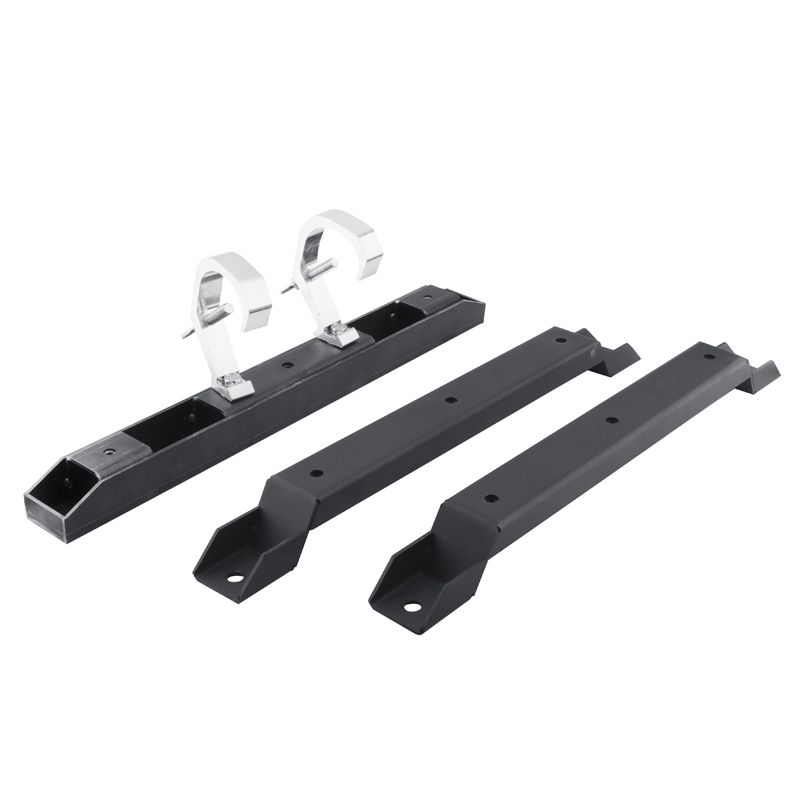 1. Voltage: 90-240VAC, 50/60 hz
2. Power consumption: 250w per panel
3. Color Pixels: Red, Green, Blue
4. Colour Beam: Warm White
5. Led Pixel Quantity: 36 x 3W RGB 3in1 COB LEDS
6. Led Beam Quantity: 36 x 5W Warm White COB LEDS
7. LED Beam Angles:  4 Degree
8. DMX Channels: 11CH / 36CH
9. ArtNET  Channels: 4CH / 8CH / 144CH / 468CH 
10. DMX Channels: 4CH / 8CH / 144CH / 468CH 
11. Control Modes: Auto-Run, DMX512, ArtNET, Master/Slave, Stand Alone Sound 2 Light Control
12. Net Weight: 8.3Kg
Life Span:≥100000 hours
13. LED Pixels: 36 x 8 = 288 RGB Pixels
13. LED Beams: 6 x 6 = 36 Warm White Beams
14. IP Rating: IP22



Suited for variety of clubs, bars hotels, entertainment, theater, stage, concerts, large-scale program floors, pretty much any event space.

Our LED Dance Floors add a completely new angle on retro lighting. Allowing an age old design to become a totally imersive video floor display solution which can be linked to our sound to light systems.

Our systems are modular so you can decide on how large you require the dance floor and calculate your costs here by clicking the GREEN Click to Configure Button>>>> on the Top Right 


Utilising Custom Programming and Sound to Light solutions by Akwil, we can automate your solution and integrate with Realtime Sound to Light. 



Panel Size / 500mm x 500mm x 100mm

Square Pixel Matrix LED Dance Floor Modules Specifications

Control system:  Sound to Light Integration Option with Madrix  

Weight: 8.3 KG

Shipping Weight: 10 KG

Base materials: Aluminum Profile

Shipping Dimensions: 60cm x 60cm x 15cm

Packing: Carton or Custom Flight Cases (Optional)