Akwil LED Digital Signage Display Poster Screen Video Banner 1.875 mm Pitch 3in1 COB LEDs High Definition and Quality
Make the right impression and create new stopping power with the Akwil LED Poster Screen
Size: 576mm Wide x 1944mm High
LED Type: SMD2121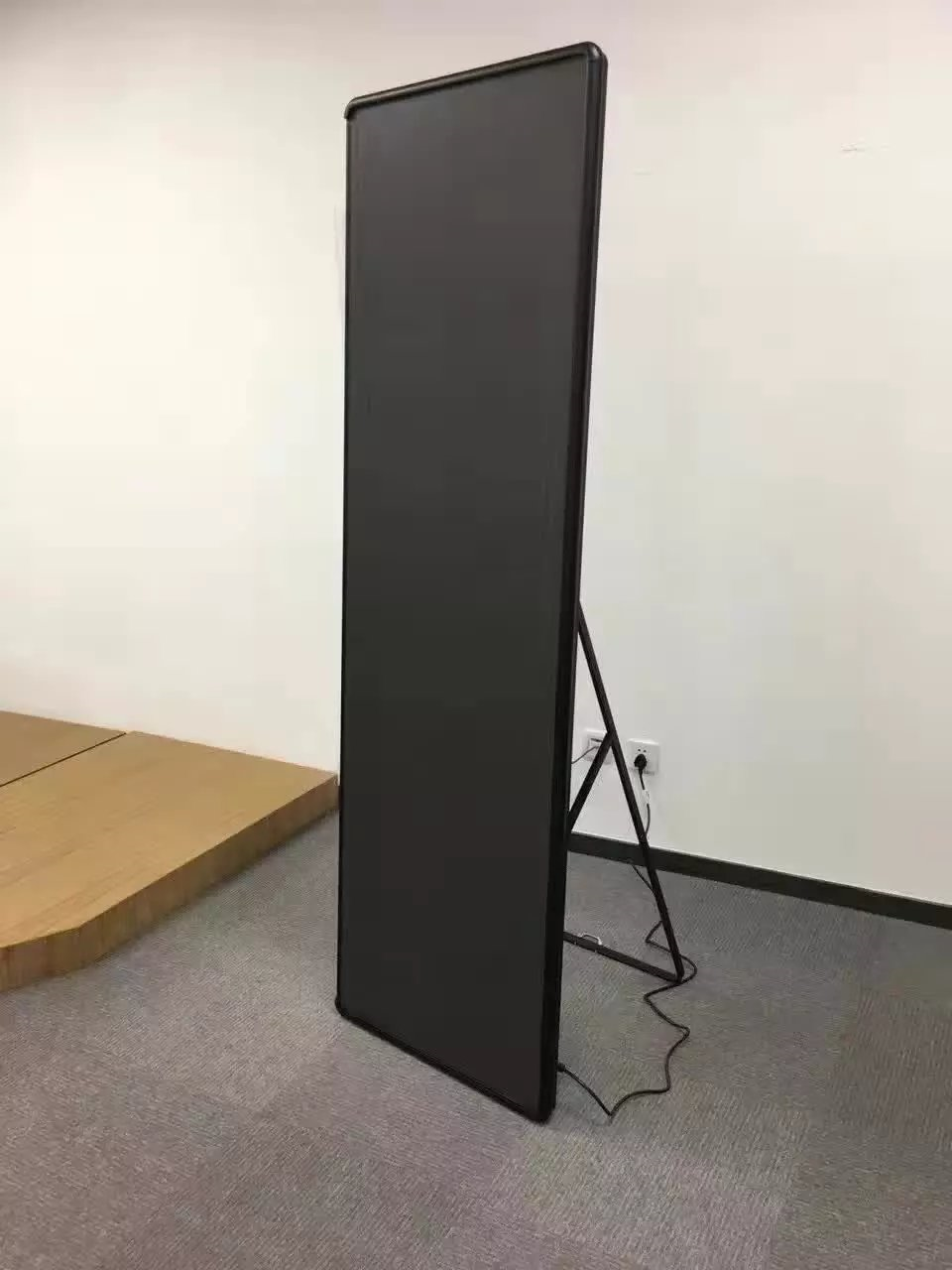 How it works
Portable signage solutions that bring innovation and versatility to your business communications
Stand-Alone Mode
Update your digital content in our built-in media player via WiFi or USB.
The built-in storage capacity of 5GB supports almost all video and image
formats. There are also HDMI input and output that allow external computer
synchronization using third-party media player software.


MT Mode
Connect our LED Poster to your Android tablet or smart
phone via Wifi.The customized APP can identify
and manage basic settings of the LED Banner like
Adjust brightness, On/Off, Upload the play list,
Change network settings.



Mirroring Mode

Show the contents of one LED Poster on the screen of another LED Poster simultaneously.
Extended Mode
Split and show the same video content on 2 or more LED Posters
simultaneously. Also known as cascade or split-screen mode.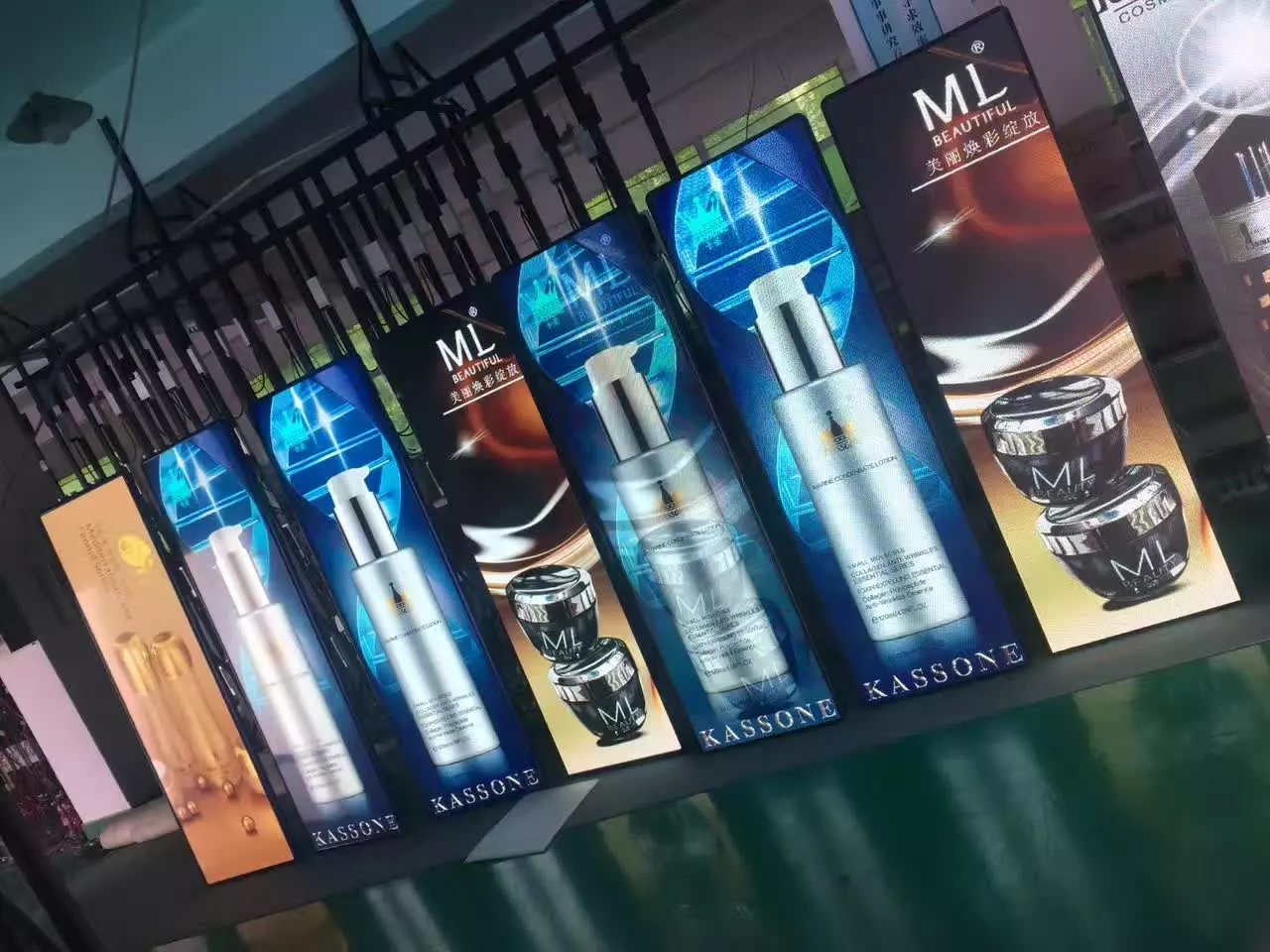 Wireless Multi-screen Mode
Link maximum three LED Posters together and stay connected via a router.

Manage and Control Your Network Remotely and Globally iEra Poster makes centralized video control and management via internet delivery workflow a reality. Cast your video remotely without the need to have an on-site controlling device or PC. Increase your efficiency by administrating and monitoring your video from the comfort of your office or home.
Perfectly Completes The Already Spectacular
 STANDARD ACCESSORIES:
Power Cable--Length : 2000 mm
HDMI Cable--Length : 2000 mm
RJ45 Cable--Length : 2000 mm
Carries Bag--Black canvas with reflective stripes
Handle Magnet-- Weight : 2 kg / Pulling power : 35 kg
OPTIONAL ACCESSORIES:
Wall Mounted Bracket (Horizontal)--Built-in Spirit Level /  Expansion Bolts
Wall Mounted Bracket (Vertical) --Built-in Spirit Level /  Expansion Bolts
REPLACEMENT PARTS:
LED Interconnect Board
LED Tile
FPGA Board
Media Player Board
HDMI Board
Colored Outer Frame:
Ferrari Red / Red Gold / Classic Gold / Space Blue / Electric Purple / Star Silver / Metal Green
***Non-standard accessories, options and parts available as separately orderable items to complement our LED display solutions. Every LED Poster comes with standard black outer frame.


| | |
| --- | --- |
| Pixel Pitch | 2.571 mm |
| Module Size | 288 x 216 mm |
| Display Resolution | 112 x 84 |
| LED Configuration | SMD2121  3in1 |
| Pixel Density | 69344 pixels/panel |
| Display Dimension (H x W X D) | 1944 x 576 mm |
| Panel Material  | Aluminum |
| Outer Frame Color | Black |
| Weight | 35 kg |
| Brightness | 1200cd/m2 |
| Drive Mode | 1/28 constant scan |
| Viewing Angle | 160(V) / 160(H) |
| Display Color | 4.4 Trillion |
| Processing Depth | 12 bits |
| Refresh Rate | > 3600 Hz |
| Contrast Ratio | 3000 : 1 |
| Operation Power | AC110~240V, 50 ~ 60Hz |
| Maximum Power Consumption | 600W /panel |
| Average Power Consumption | 240W /panel |
| Display Mode | Asynchronous / Synchronous System |
| Signal Output | HDMI |
| Connection Type | Ethernet / WIFI |
| Supported VGA Mode | 224 x 756 |
| Supported Video Files | MPEG / H.264 |
| Operating Temperature | 10C ~  50C |
| Operating Lifetime (50% Brightness) | 100,000 Hours |