4x46 inch 3D HD 1080p Lenticular Holographic Display TV - 4x 46" glasses-free 3D display Lenticular HD Auto Stereoscopic Enabled Display Screen
- 3D Display without Glasses
- 8 Lens Lenticular Autostereoscpic 3D Display
- 4x 46" 3D Dispay Wall without the need of glasses
includes 3D 4 glasses-free displays
3D Autostereoscopic player software,
standard video wall cover and stand,
PC Display Hardware with inbuilt DVI Distribution.
Technology: Lenticular 8 Lens Prismatic Display
Individual panel size:46"
Resolution: 1920×1080 (FULL HD)
Screen Portion: 16:9(widescreen)
Bezel size(single sides):3mm
Video Interface: HDMI/DVI-D
Brightness: 530cd/㎡
Viewing Angle: 120°
Optimum Viewing Distance: Above 3M
video wall size:
approx.2100x1200x70mm(excluding stand size)
weight: approx. 250kgs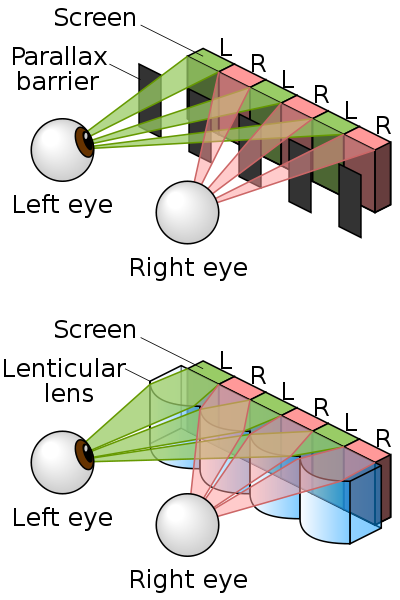 Please allow for 20 working days delivery from date of purchace for goods to arrive.